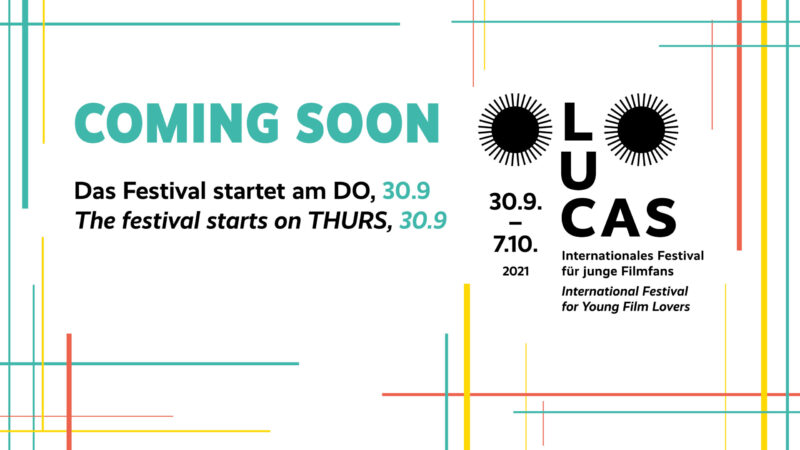 When: TH, 30.9., | 6 p.m.
Where: Live-Stream via Zoom aus dem Kino des DFF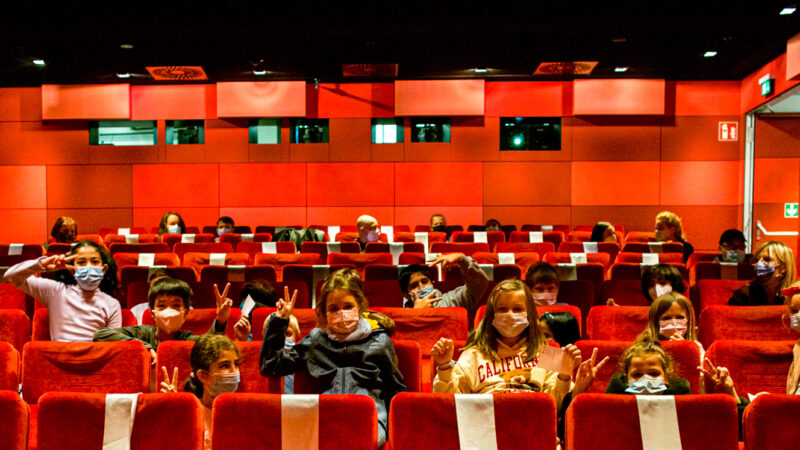 On day 2, the first school clas­ses made their way to DFF Cinema as ear­ly as 9 am. Ismaël Ferroukhi, direc­tor of the film MICA (FR/MA 2020), was on hand to ans­wer ques­ti­ons. The juries of the dif­fe­rent age sec­tions dis­cuss the first film scree­nings. Their film selec­tion on the the­me of "Obsession" was pre­sen­ted by the "Young European Cinephiles".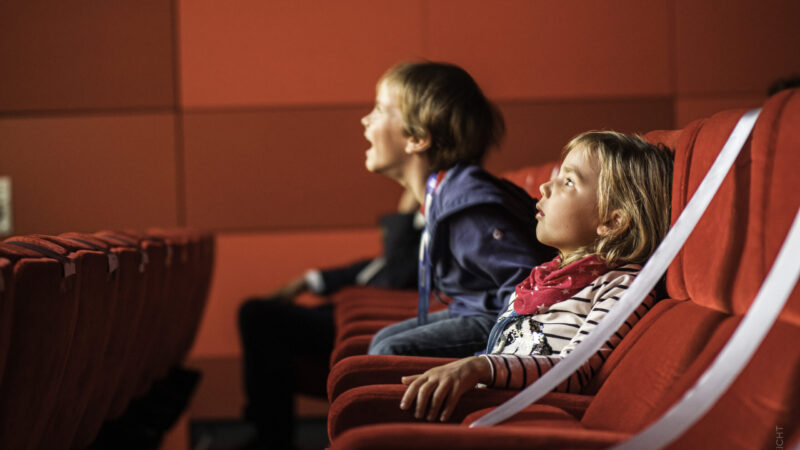 WHAT IS IMPORTANT FOR VERY YOUNG KIDS IN THE CINEMA? It's about dis­co­vering the diver­se world of moving images in a crea­ti­ve and play­ful way. In »Minis« child­ren from the age of three can explo­re their love for film with all their sen­ses. Two short film pro­grams from the European model pro­ject "Cinemini on Tour" …
Lights out and film on at LUCAS #44: From September 30 to October 7, Germany's oldest film fes­ti­val for young audi­en­ces pres­ents award-win­ning cine­ma­tic art for ever­yo­ne from four years old to 18plus. Families and film lovers of all ages can expect out­stan­ding cine­ma expe­ri­en­ces in Frankfurt, Offenbach, and Wiesbaden. School clas­ses, children's and youth groups in Germany can also access most films of the com­pe­ti­ti­on pro­gram via video-on-demand.
21 care­ful­ly cura­ted fea­ture films and a selec­tion of short films (all of them German pre­mie­res) will com­pe­te for the cove­ted LUCAS awards. In addi­ti­on to the com­pe­ti­ti­on pro­gram, LUCAS pres­ents clas­sics of film histo­ry, short film pro­grams for the very youn­gest and other seri­es, some of which are crea­ted by child­ren and young adults. During the fes­ti­val week, a spe­cial focus is on film talks, in which filmma­kers from all over the world enter into dia­lo­gue with the audience.
Participation at LUCAS means "Get invol­ved!". As mode­ra­tors, fes­ti­val repor­ters, film cri­tics, jury mem­bers, or cura­tors – young film fans are invi­ted to par­ti­ci­pa­te in a varie­ty of ways throughout the festival.
For repre­sen­ta­ti­ves of the film indus­try, con­fe­ren­ces and panel dis­cus­sions take place that deal with topics of film edu­ca­ti­on and cur­rent trends in children's and youth film production.
LUCAS – International Festival for Young Film Lovers is orga­ni­zed by DFF – Deutsches Filminstitut & Filmmuseum e.V.